Property Management Brapton
KEAN Real Estate Group offers a wide range of property management services in Brampton, Ontario. We are committed to providing the highest level of service and customer satisfaction at all times. Our team is dedicated to helping you find your perfect home or investment property. Whether it's an apartment building, townhouse, condo, or single-family residence, we can help you get into your new home quickly and easily.
Who Needs a Property Manager?
Hiring a property manager will be beneficial if you own a residential property that needs regular maintenance, repairs, and upkeep. A property manager will take care of everything related to maintaining and managing your property so that you don't have to worry about anything. They will handle tenant screening, lease renewals, and maintenance requests.
People who need to hire property managers include;
Landlords who find landlord duties stressful: If you spend most of your time dealing with tenants and not enjoying life, then you may benefit from having a property manager.
Some absentee landlords also hire property managers. Most times, individual landlords rent out a single property, such as a vacation home or cabin, and they need property management companies to help manage their properties.
Property investors who want to focus on other aspects of their business: Property investors often spend hours every day looking for deals and ensuring that their properties are being managed properly. You may want to consider hiring a property manager if you are too busy to manage your portfolio. People who do not have much experience with real estate investing: This includes people who have never owned a property before
About our Business!
At KEAN Real Estate Group, we aim to become a leading property management company in residential properties. Our goal is to make the lives of the residents and owners we work for comfortable and enjoyable. We aim to achieve these objectives by implementing various techniques that our staff will employ. We find that owners are most satisfied when we cost-effectively deliver property services, ensure that the property is financially sound in respect of its cash flow and operating fund balances and provide a quality residential environment with proper communication. We strive to provide well-maintained properties with continued excellence and dedication to providing quality customer service.
Property Management SERVICES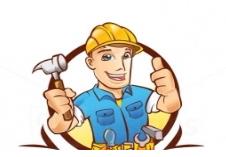 Accounting & Bookkeeping Services
Rent Collection
Bill Pay Services
Property Maintenance Services
Residential Property Management
Virtual Consultations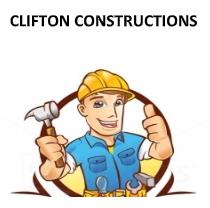 Kean Group Property Management services have got you covered.
BENEFITS OF WORKING WITH US
Professionalism

Our professional approach to property management ensures that clients receive the best possible service. In addition, we also offer quality service to our customers. So, from our initial consultation to the final settlement, we ensure that each client receives high-quality property management service.

Experience

As a result of our vast experience (more than 25 Years of Experience), we understand what it takes to run a successful business. As such, we can offer advice on improving your business operations and increasing profitability.

In-person visits

We visit all properties regularly to check on them. We also conduct regular site inspections to ensure that everything is running smoothly. 

Virtual consultations

If you would like to discuss any issues regarding your property without actually visiting your property, we can arrange virtual consultations.

Social distancing enforced

We take social distancing very seriously. Therefore, we ask that you keep a safe distance from us while we are working.

Hand sanitizer provided

We provide hand sanitizers for our clients to use during our visits.
How will you find tenants for my property?
We will advertise your property online or offline. Once we get a tenant interested in renting your property, we will send an application form to you. 
What if I don't want to rent out my property?
You do not need to worry about anything. We will still manage your property as long as you wish. However, if you decide to sell your property, we will assist you in finding another property.
Can you help me find a good real estate agent?
Yes! We are happy to recommend some.
Still Not Sure how to Proceed?
Book a Call with our Experts Now!
DON'T FORGET TO SUBMIT A REVIEW